15 / 20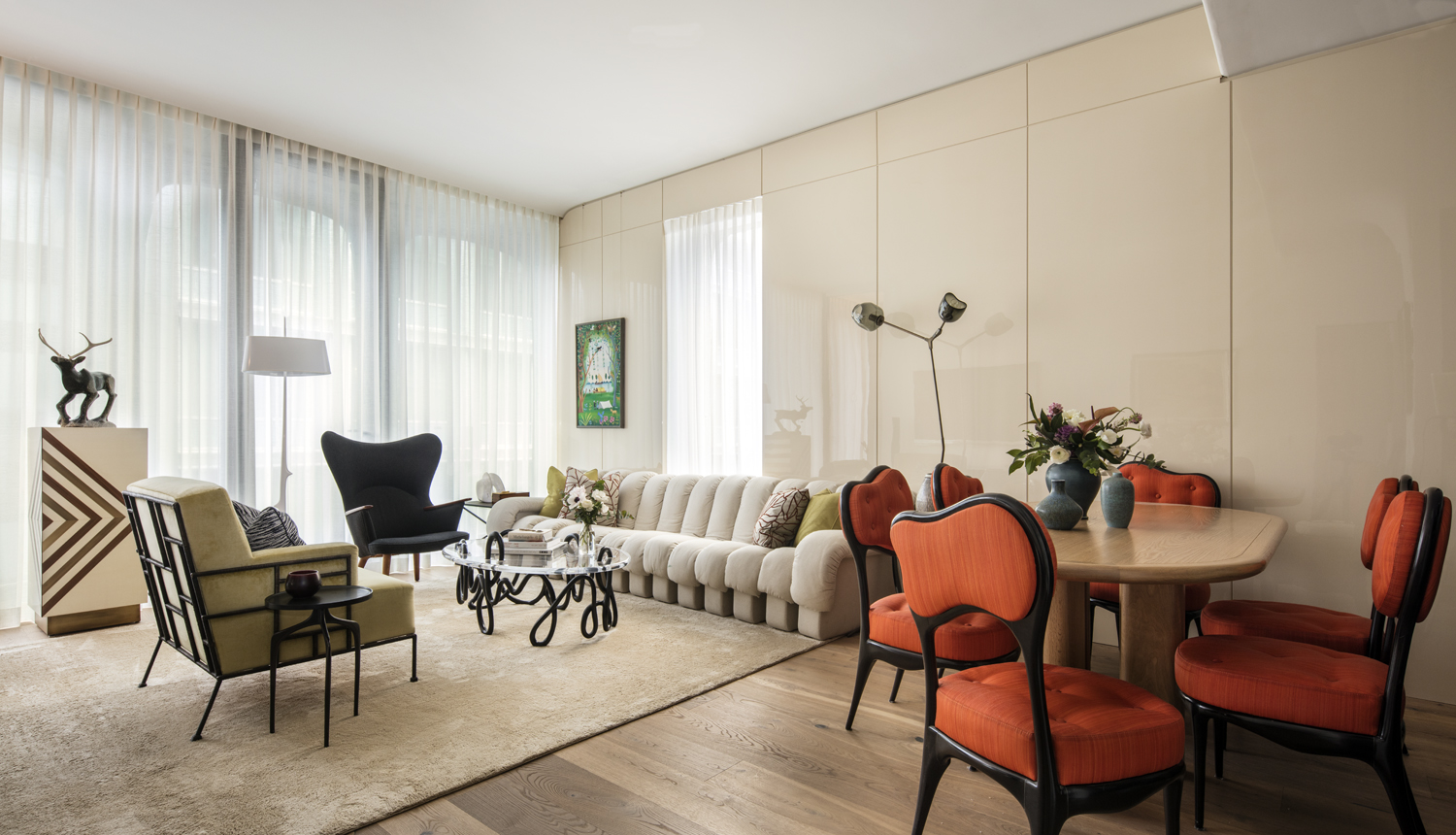 Nestled in the heart of SoHo in the renowned XOCO Building by DDG architects, this residence, owned by a native New York couple for whom Nicole Fuller had previously designed projects for in Boston and Italy, transformed their new home into their ultimate luxurious pied-à-terre. From the entry to the living room, a neutral palette flows throughout with high-gloss lacquered panels to accentuate the intricate curves of the building's natural architecture. Nicole infused pops of color with furniture and artwork selections. To balance the room, a sculptural sofa upholstered in a luscious Loro Piana cashmere contrasts the lacquer with warmth and texture.

This Apartment by Nicole Fuller will make you want to cover your walls in lacquered panels

ELLE Decor

To maximize all use of the space, Nicole reconfigured a large closet into an inviting and elegant home office with a desk and chair from Maison Gerard, with wallpaper in a custom color by Porter Teleo.

From the living room and powder room, to the bedroom and closet-turned-office, Nicole paid meticulous attention to detail—and it shows.

ELLE Decor

Lacquered paneling was carried into the design of the master bedroom, where blue high gloss panels follow the curves of the ceiling, allowing the natural light ambient to shine. With attention to detail, Nicole designed the cabinetry in the master closet to be made of carbon fiber, paying homage to her client, who formerly designed race cars. Nicole's goal in designing this interior was to create a one of a kind home that reflected her clients' interests and exceeded their expectations. As they say, it is all in the details.